Mystic Labs™ Delta-8 THC Gummies feature 25mg of max strength Delta-8 THC per edible. Our gummies are made with premium Delta-8 extracted from American-grown Hemp to deliver you total mind and body relaxation. We formulate and manufacture our gummies in-house to provide you the best-tasting and highest-quality Delta-8 Gummies available.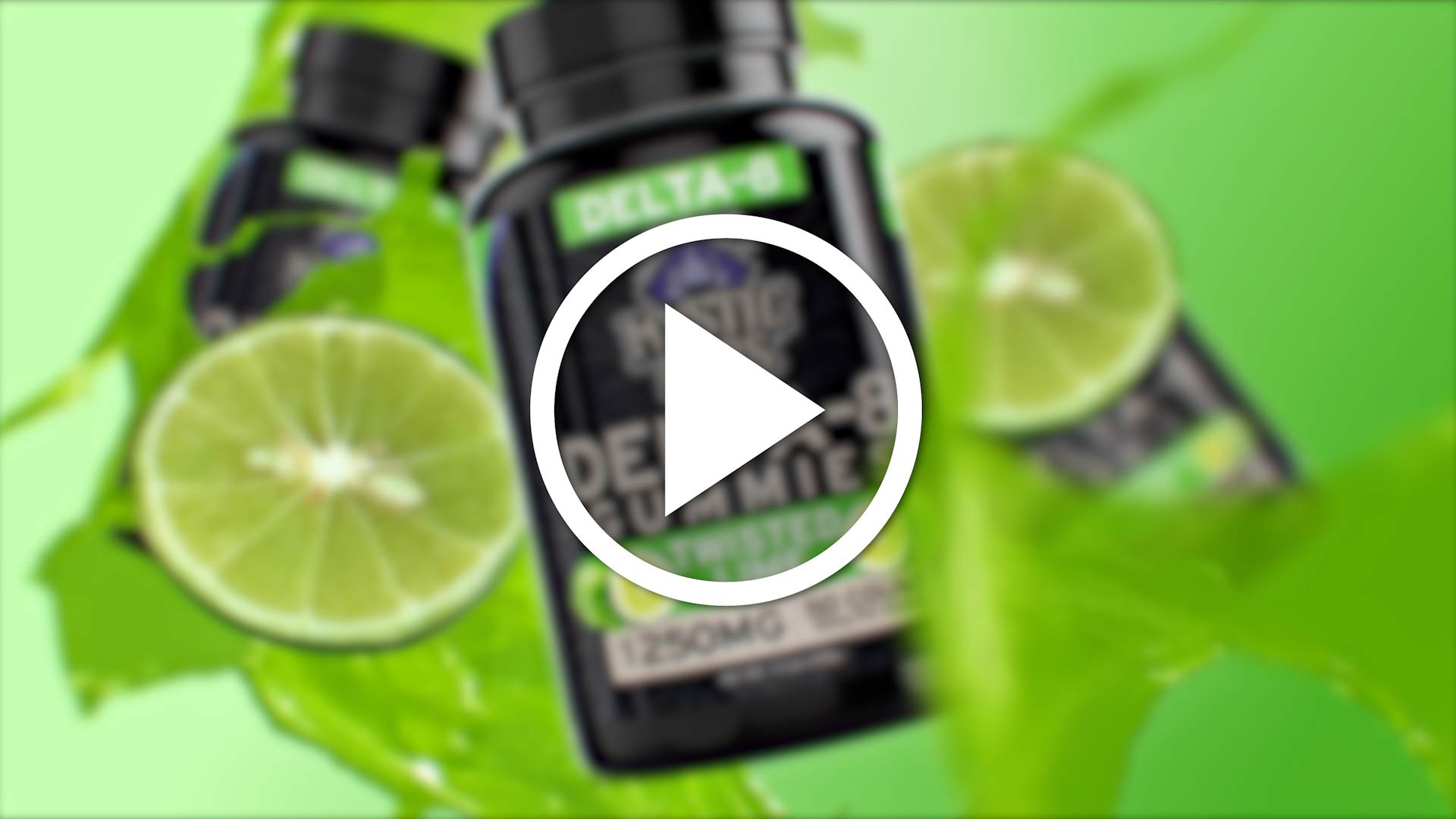 Delta-8 Gummies FAQ
What are Delta-8 Gummies?
Mystic Labs Delta-8 Gummies are bite-sized chews infused with max strength Delta-8 extracted from American-grown Hemp. Each tasty gummy holds 25mg of Delta-8 to fully relax the body and mind.
Do Delta-8 Gummies make you high?
Delta-8 does carry psychoactive effects, but they are much subtler compared to that of Delta-9 THC. Our gummies may offer a mild buzz but won't make you stressed or paranoid, side effects often associated with Delta-9 THC.
Are Delta-8 Gummies federally legal?
Yes, Mystic Labs Delta-8 Gummies are federally legal for you to buy and use. Our gummies use Delta-8 extracted from Hemp and are lab tested to ensure they contain less than 0.3% Delta-9 THC – the federal legal limit for Delta-8 products. You must be 21 years or older to purchase and use Mystic Labs Delta-8 Gummies.
How long does it take for Delta-8 Gummies to work?
Generally, our Delta-8 Gummies may take between 30 minutes to an hour to experience the full effects. Delta-8 affects everyone at a different rate, so kick back, relax and wait to experience the all-encompassing benefits the compound offers.
Do Delta-8 Gummies help you sleep?
While Delta-8 affects everyone differently, many people report that the compound helps them fall asleep faster. Delta-8 works in unison with your Endocannabinoid System's receptors and provides calming effects that may help you get a better night's rest.
Where are Mystic Labs Delta-8 Gummies made?
Mystic Labs Delta-8 Gummies are formulated, manufactured and packaged at our on-site facilities located in Tampa, Florida, USA. We give you the utmost confidence in our Delta-8 Gummies by overseeing the entire production process from extraction to shipping. No other company can match the quality, reliability and safety standards of our Delta-8 products.